Unlike the big-box stores, at Five Star Kitchen Design Center in Pearl River, New York, we're focused on superior customer service. We attentively listen to your wants and needs, ask the right questions (what you hate and love about your kitchen, what you want to do differently, how you plan to use the space, etc.), create designs that turn your vision into your dream kitchen, and offer quality products to bring it to life.
Five Star Kitchen Design Center has something for everybody, no matter what your style or budget - come visit our showroom and see for yourself
We Design Kitchens of All Scopes, Sizes, and Price Points
Trained and experienced in kitchen design, interior design, and space planning, our designers have an understanding of how to maximize a space. Using these skills, along with knowledge of the latest trends, our team incorporates your wants and wishes into a design that makes the most sense for your footprint, matches your style, fits your lifestyle, and meets your budget.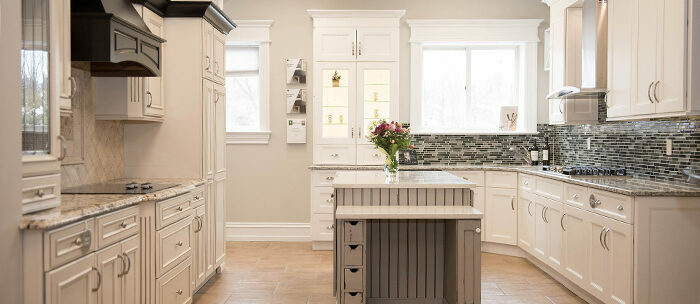 Everything to Bring Your Design to Life in One Location
At Five Star Kitchen Design Center, we offer a variety of quality cabinetry from leading manufacturers, as well as handcrafted original cabinets from our own in-house custom shop, along with countertops, sinks, faucets, and hardware. Plus we have relationships with tile and appliance suppliers. You can design and fit your kitchen all from our shop with an experienced designer guiding you throughout the entire process!
We Are the One-Stop Shop for All Your Kitchen Needs
Come Visit Our Kitchen Design Center
Get Started &
Schedule a Free Consultation
Looking to give your kitchen a facelift? Now is a great time to start building the kitchen of your dreams. Our design team is ready to collaborate with you. Fill out the form below to schedule your free consultation.
"*" indicates required fields