Five Star Kitchen Design Center is your go-to source for fine custom, semi-custom, and stock cabinetry. With a large range of cabinet lines from the nation's leading manufacturers, we have something for every style, budget, and project - with pricing of some lines comparable to big box stores. Whether you're designing a high-end kitchen, remodeling a bathroom, or furnishing a multifamily complex, we can handle all your cabinetry needs - from concept to installation. Our award-winning designers will offer you an unmatched level of expertise and service, and the in-house craftsman from our Master Trimmer division are happy to handle the install.
Come Visit Our Showroom and Explore the Possibilities.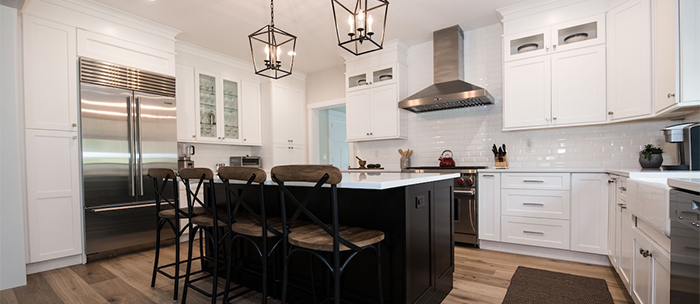 Complimentary Design Services
Working with Five Star gives you access to an award-winning professional design team that has years of industry experience, as well as extensive training in kitchen design, interior design and space planning. During the complimentary consultation, your designer will learn about your vision for the space and ask the right questions to ensure your cabinet design fits your style, lifestyle, and price point.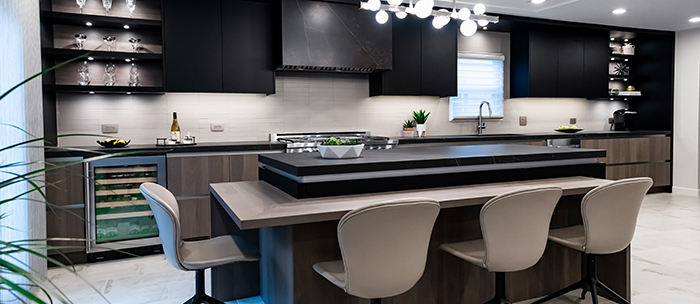 Expert Installation
If you have a contractor, we're happy to coordinate with them. But if you don't, the experienced professionals from our Master Trimmer division can manage all aspects of the installation, including mouldings, doors, cabinets, countertops, and hardware. Customers appreciate our commitment to old-world craftsmanship and superior customer service.
We Are Your Local Dealer for the Following Cabinetry Brands
Get Started &
Schedule a Free Consultation
Looking to give your kitchen a facelift? Now is a great time to start building the kitchen of your dreams. Our design team is ready to collaborate with you. Fill out the form below to schedule your free consultation.
"*" indicates required fields